Your individual twogo services.
Request a quote now and start driving!
Services
Our service modules
The services you receive with twogo are as flexible as your carpool. twogo is not only an innovation driver for sustainable mobility, but above all arranges carpools based on demand. You decide how extensive your service package should be - and we design an offer that suits you!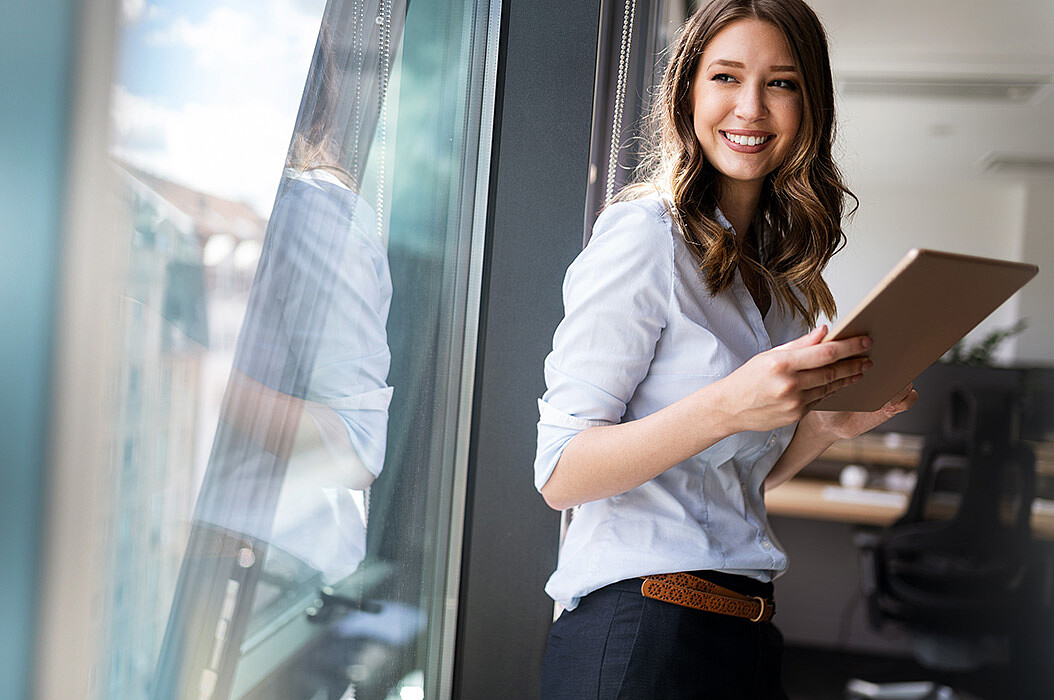 Implementation and onboarding
Service package 1 - If you choose twogo, you will automatically receive the full service package. We supervise the process from implementation and onboarding in your company or community to the first carpooling opportunity. We also provide you with advice on customizing your individual twogo account and more. A project manager will serve as your personal point of contact along the entire implementation process. You will also receive a project plan and detailed training materials.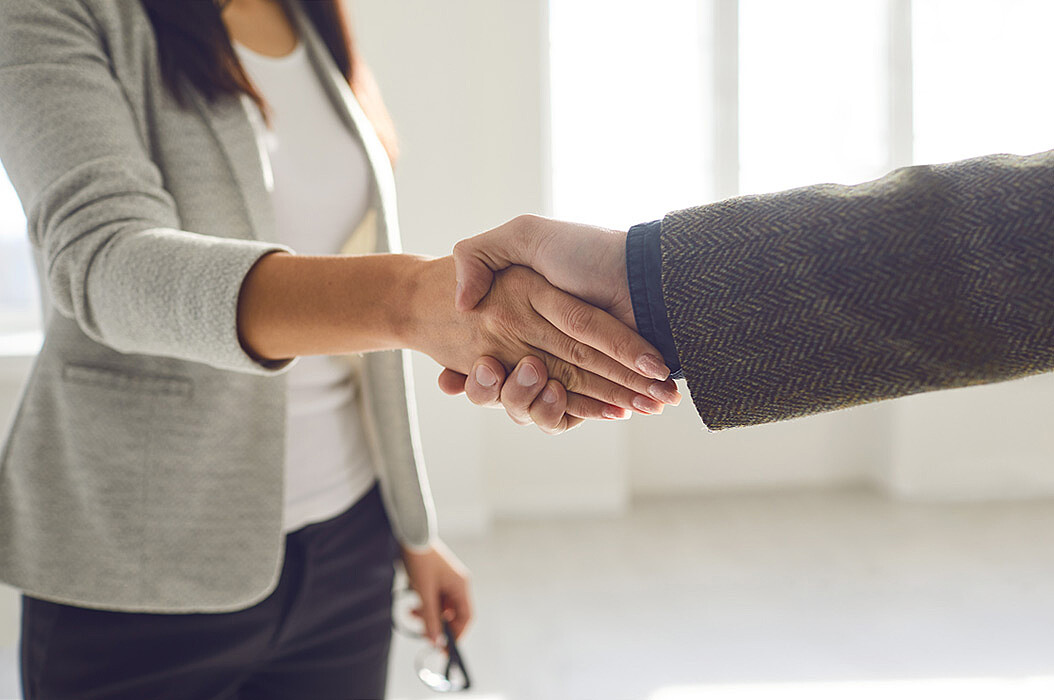 Licensing
Service package 2 - You will receive a certain number of licenses from us for your employees or citizens depending on the size of your company or the number of inhabitants in your city or community. One license corresponds to one registered user and is valid for one year. Based on our many years of experience, we will be happy to advise you on your individual licensing requirements. With twogo, you not only get a comprehensive and demand-oriented range of features, but also an innovative carpooling service for your employees or citizens.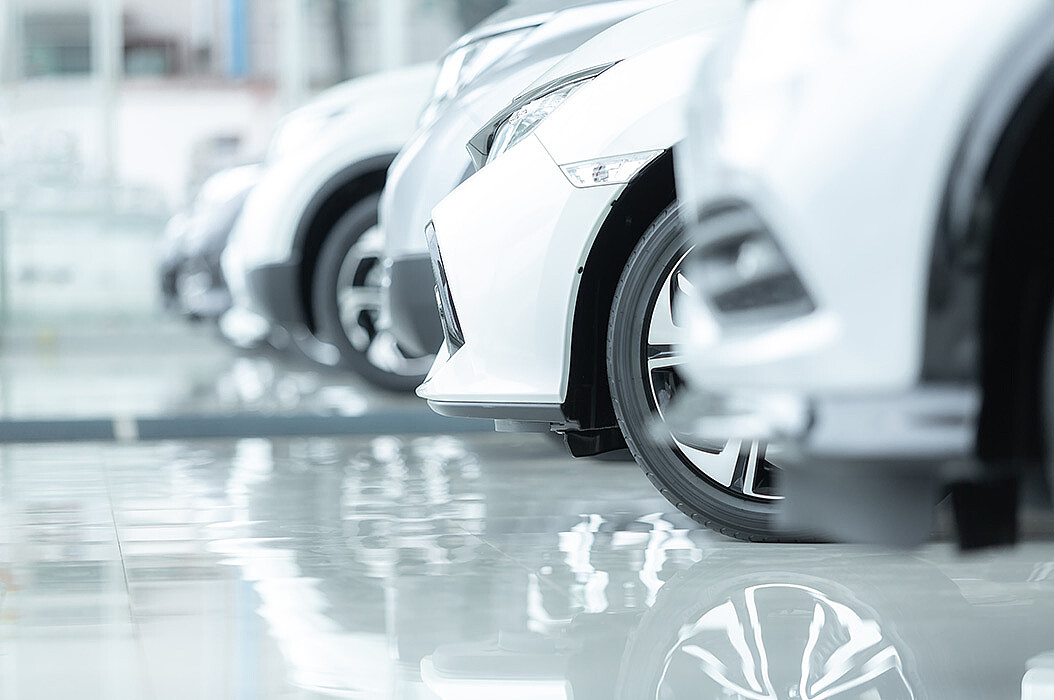 Optional feature packages
Service package 3 - twogo offers you a wide range of intelligent additional features, which are specially designed to meet the needs of companies, communities and cities, as well as event organizers: Whether it's providing prioritized parking for carpools, integrating and managing carpool vehicles, or administering regular shuttles: Decide for yourself which additional features will be provided for your account. You can also flexibly add individual features later with a separate offer - feel free to take a look at our information brochure!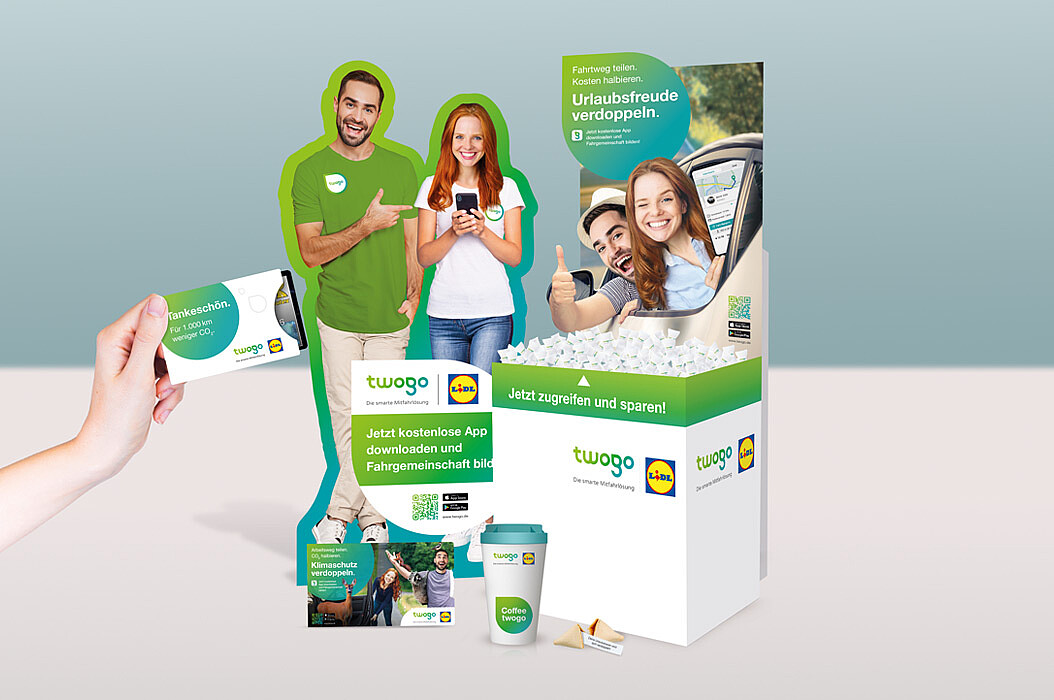 Optional marketing portfolio
Service package 4 - The sustainable success of your twogo carpooling service is close to our heart - that's why we provide you with a comprehensive marketing portfolio from which you can compile your individual campaign. Regardless of whether it's in the form of classic posters and flyers or in the form of quirky give-away items such as parking discs, ice scrapers and plant boxes: With creative ideas and individual branding, we support you in marketing your sustainable ride-sharing service!